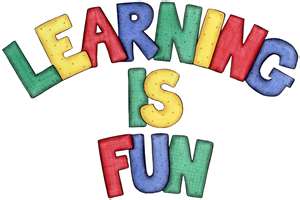 Family 2 Family is proud to offer our Young Reading Readiness Program, and our Math

Exploration Program is for students preschool~5th grade.
We offer these enrichment classes in


small group setting as well as 1-on-1 sessions. We have found that students
benefit from

reinforcement and additional instruction in the literacy/reading and
math skills.
All sessions

are designed to suit each student individual needs-and learning style.
Reading Enrichment classes are intended to supplement your child's current reading program. Sessions are


designed to introduce and reinforce reading skills that will help students in all subject areas. Students will learn

highlighting and note taking techniques that will enable them to choose the important details in a reading

selection and they will also learn skills such as context clues for vocabulary, mood and character analysis,

chronological order, fact and opinion and summarizing. Students will learn to read with a purpose and will

strengthen their test taking and report writing skills. Materials will include both non-fiction and fiction

selections.
Our Reading Program also focuses on building your child's skills in:

~Phonemic Awareness
~Fluency
~Blending and Decoding Words
~Reading Comprehension and Word Meaning
~Writing Skill
~and much more


Our Math Program focuses on building your child's skills in:
~Developing a strong number sense
~Counting to 100
~Skip counting
~Knowing the addition/subtraction math facts
~Understanding the value of money
~Knowing the units for measurement, time, and weight
~Multiplication and Division
~Fraction Sense
~and much more
Our Reading and Math Program allow students in preschool~4th grade to be able to advance in the classroom.

For more information about our Enrichment Sessions please give us a call.